Everyone keeps saying that you can go to jail for plagiarism on the internet. But does that mean you have to keep your hands off of website clones too! Well, the answer is 'CERTAINLY NOT"! Car sharing app clone is a very legal and popular process existing in the internet business today. You will find make different websites being the clone and sold almost every day.
Being in the business of IT for over a decade when I came across such a shocking statement, I knew I had to write about this to make sure that if there is a consumer base out there willing to put their money in any new sort of business, they don't shy away from it because of silly myths.
The big myth: Cloning = Jail
Let me please bring the knowledge of this around to people that website cloning is not an offense if it is conducted with all the legal measures. You obviously cannot steal someone's script without permission and sell it as your own. It comes to web cloning, there is a very precise and laid out procedure ensure everything happens an orderly fashion. Therefore if you are planning to buy Share a Lift Clone or a car-sharing app, you don't have to worry about the legality of the same if you have a license of the script.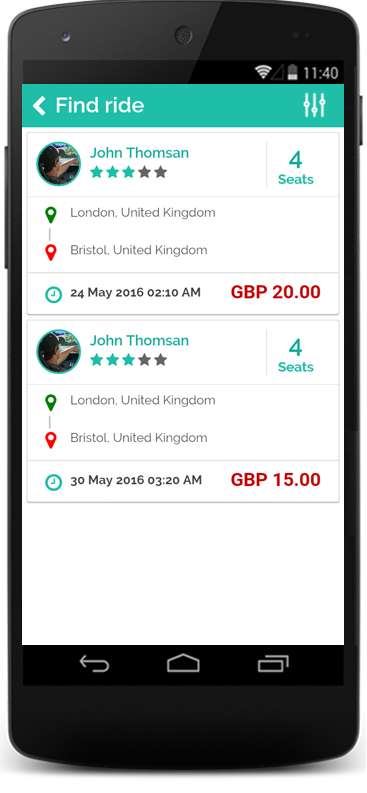 The weird myth: users don't prefer cloned sites
Yes! And it gets weirder. There are rumors that users always prefer to use the original site and keep a distance from the cloned sites. They do it because they want to avoid trouble. Well, here's a thing. A website, when cloned is done so to ensure that there are a number of enhancements and features added to it to increase usability and to make it more users friendly. Please don't listen to people claiming anything otherwise.
If you don't believe me, you should try taking a demo of the share a lift clone and you will realize how easy the site is to use when compared to its predecessors. Since car-sharing app is quite popular these days, you'll notice that every car sharing app clone is at least twice as good as the original framework to ensure more and more people use it.
The hurtful myth: cloned sites made by IT professionals without any talent
The logic behind this myth is that if the IT professionals who offer the clone sites had any talent, they make a new one rather than cloning something that already exists. Well, to that I can only say that everyone knows how to make a baby. You know you have to do the basic stuff and God blesses you with a newborn. But it takes a lot more courage, intelligence and effort to make a human clone.
Car Share Websites aren't too different. This will ensure that parents don't have to worry about their safety and that kids are in absolutely safe hands. Website clone is created with the objective of giving the user an enhanced experience of something that he is comfortable. The administrator of the website or the site owner has the ability to start off a business without any seeming overhead expenses including research.
Summing Up
I'd just like to sum up by saying that the internet is a beautiful place that gives you the opportunity of doing business in the best possible ways if you know how to get started. If you wish to begin your business with a cloned website, there is absolutely no problem in it. All you need to do is to get some real advice and keep technologically primitive comments at an arm's length.