The transportation business has been doing fairly well all over the world. However, one aspect that often gets ignored is the segment of child transportation. One of the first rules of being successful in the business is to find out and penetrate a niche. Successful companies such as HopSkipDrive and Zum have done just that!
Essentially, Uber has been long holding its ground on not allowing single unaccompanied children take rides in its fleet of cars owing to safety reasons. However, it is not like the need to move kids around is getting any lesser.
This is probably the biggest reason so as to why Zum and HopSkipDrive are doing so well. They have converted the ridesharing and general transportation model to suit the needs of parents to get their kids from one place to another whenever the need arises.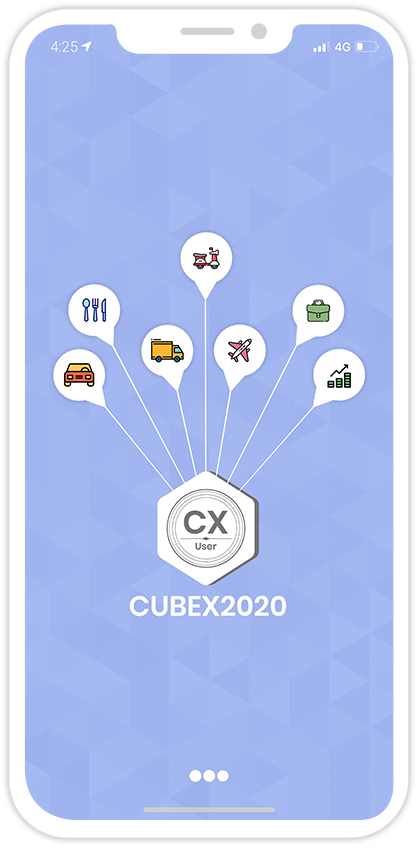 So, what does this kind of an app do?
Basically, apps like Uber and Lyft have specific instructions to not allow children under 18 to be able to ride them. Therefore, these apps have brought into light a concept that enables kids aged 3 to 18 enjoy transportation without any worries.
Some of their key offerings include:
Children between the ages 3 to 18 can travel on their own without adult supervision
The cars in their fleet are equipped with car seats and booster seats
The option of getting cheaper rides with the carpool option
Estimated fare calculator
Clean and new cars
Tracking functionality for the parents to track their kids
Kids are escorted from door to door
The parent receives a notification when the child reaches destination
Scheduling rides for a time in the future
Same day bookings for instant rides
And much more!
A census reports that 90% of the parents use such services in the US to get their kids from and to school. The age bracket for these kids is mostly between ages 10 to 14.
Why is this service needed?
The world today is busy to say the least. With almost all members of the household working (barring the kids) it becomes extremely difficult for full time working parents to deliver their kids to school and pick them up around mid day.
With the help of a safe transportation service such as exclusive child transportation, parents don't have to quit their jobs and worry about taking care of their kids' movement. It is easy, convenient, saves time and gives a world of peace to the minds of parents who have to work to make ends meet but also want to be sure that their kids are safe when traveling.
How do these services make sure that the kids that are traveling are safe?
When it comes to ensuring that the kids are safe, there are two things to keep in mind:
The cars are in ship shape
To vet the drivers that are driving to pick and drop the kids
The first is easy to arrange. One just has to make sure that the registration number of the car is uploaded on the app and the admin cross references it with the various DMV databases to determine the make and model of the car. Sometimes, app owners and admins can take a physical check of the cars to be absolutely sure.
The second is slightly more complicated. There are multiple databases against which the details of the drivers are to be checked. The admin can enable the interested drivers to upload their documents, social security numbers and so on and so forth on the app. These documents can be compared to criminal lists from local and national databases, FBI watch lists and more to ascertain that the background of these drivers are thoroughly vetted.
Additional layer of security
When it comes to children no one really wants to take the risk. This is why; most of the drivers that register on the app are, in fact, parents of the children going to schools. This makes it very convenient for the people to make sure that their kids are in absolute safe hands.
Apart from this, the app also offers door to door escort service. This means that when a ride for a child is booked using the app, the driver reaches the pick up location, gets down from the car, get the child to the car themselves and then on reaching the destination, get down from the car and drop the kid all the way to the door of where they are supposed to go.
What makes one of these apps more popular than the rest?
Well, it is all about who is driving. See, parents need to be absolutely sure that their kids are safe with the drivers of the cars going to pick the children. What's more, they also need to be sure that in case there is any kind of a problem or a difficult situation, the drivers can protect and safe guard their kids.
Apps like Bubbl only hire veterans, retired police officers, nurses, and fire fighters etc. as drivers in their service. This gives the parents a sense of security and comfort. What's more, most of these apps only hire female drivers to make sure that kids feel comfortable in driving with them.
Can you start your own child transportation business in US?
Well, of course, you can! While it might sound very difficult and tedious to begin with, it doesn't really have to be. There are only 3 things that you will have to focus your attention on when it comes to starting your own app based child transportation business in US:
Network of Reliable Drivers
Fleet of New and Clean Cars
A seamless and User Friendly Mobile Application
So, how do you get all this?
Starting any kind of business can be stressful. While you can have your own transportation up and running, it might not be a piece of cake. You will have to work fairly hard in order to first secure your permits and get all the legal licenses necessary for the business.
After that it is all about networking and spreading the word. Reach out to schools and other family neighborhoods and discuss your ideas with parents. If you can, you must include their experience in your foray. Making more people a part of this might turn it into a community effort and thereby give you a better ground to popularize and spread this business.
The last order of the day is to get the right app. If you wish to get the right kind of mobile application for your child transportation business, you have to make sure that you invest in an Uber for Kids clone. This will be an application designed to help transport so it should essentially be modeled after Uber.
When you purchase an Uber for kid's clone, you save up on a lot of money that you would otherwise have to spend on building the application from scratch. The application is already in a ready state so once you get it, it can be ready to launch in just 4 to 5 business days. But, of course, you will have to make sure that the app is exactly as you had planned.
Try the app before you buy it for child transportation business
Spending money on a business is a one way street for a long time. So if you are planning to invest in an app, it is only fair that you get to examine it thoroughly before you actually spend even a single dime on it.
A reputed white labeling company that builds on demand apps should be able to set you up with a free demo of the application that will allow you to take a real time test of the application. You can download the app and log in with the dummy IDs. You can then test drive the app by placing ride requests, accepting them and more. Check it out completely from the user's point of view as well as the driver's point of view. You will also be able to take a look at the admin panel which enables the application owner to monitor and manage the entire operations of the app.
Once you have tried and tested the app thoroughly, you can purchase it. The process of white labeling typically takes 4 to 5 business days. During this time, the white label mobile app development company that built your child transportation app will put your brand name and logo along with using the color theme of the company on the application to help it to reflect your brand and then go on to launch it on the Google Play store and the iOS app store. That's it! Once that is done your business can be up and running in almost no time!
How to promote your child transportation business after launch?
Launching the app is just the beginning of your business. The app itself will be the life force of your business. However, once it is there in the market, you have to ensure that you spread the word about its existence. As more and more people start knowing about your application, they will get to downloading and using it.
To make sure that you promote the app properly, you have to make sure that you create advertising campaigns around your app. What your child transportation business is trying to do is to make sure that it is safer for kids to travel. This is a very important issue and a lot of parents will be overjoyed with the prospect.
Make sure that your marketing and advertising campaigns revolve around this major point. Make sure more and more people know about this. You will also have to create a continuous strategy that doesn't stop once you've achieved your short term goals.
The best way to do this is to create a marketing plan for 12 months. Set up monthly goals so as to how many new downloads you wish to achieve and work towards it. It might help to get a professional consultant on board.
Now that was about acquiring new customers. But that is just a part of growing the business. Another very important aspect of this business is to ensure customer loyalty and make sure that your existing customers remain on board with you and don't go looking for your competitors.
Typically, a referral discount would work very well in this respect. You will therefore need to set up a plan to make sure that all the offers that you give are designed to make sure that you can retain your customers on board.
Conclusion
Today's customer is not as concerned about pricing as he is about the experience. We can't stress it enough by saying that the primary concern for parents is to make sure that their kids are safe. That is the only thing that they are worried about when it comes to using such apps. The pricing is almost an after thought.
Therefore, when you start your own on demand child transportation business based on a mobile app, you have to be certain that the user experience with the app is absolutely seamless. You have to make sure that the customers enjoy a secure and seamless ride booking experience.
It will help if you get your app built using nothing but the best technology. The latest technology will keep your app relevant to the current times and thereby make it more useful for you. Look for a reputed on demand mobile app development company that has at least half a decade's worth of experience in launching and creating on demand apps on the Google Play store and the iOS App store.