Starting a business is one thing, but being able to successfully monetize it is a whole different issue. In today's blog, we will learn a few tricks of the trade to ensure that you can make a whole lot of money with the Uber Clone Taxi Apps.
Understand Who the App Is For
The first step to launching any business is to think about the end user. It is important to understand that there are many Uber Clone Taxi apps in the market already. There is no pertaining demand for this business. But, of course, there are features that you can offer to your customers that make it interesting for your users to opt for your app instead of the other apps.
This is why; ensure that you do a proper study of the demographic patterns, the problems that your customers are facing with their existing options and how you can add features within your app that can facilitate your clients with the solutions for the same.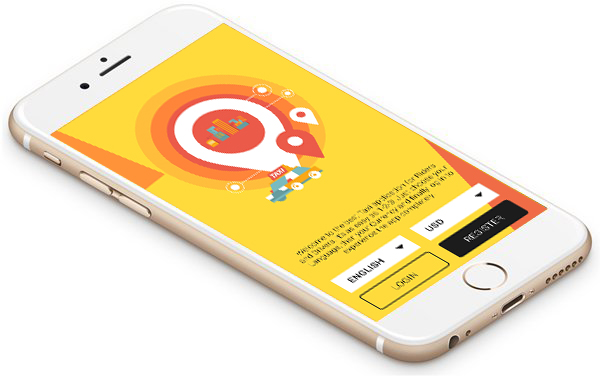 Research Your Competitors
Apart from studying the clients and end users, you must dedicate at least a month's worth of research towards understanding how your competitors work. The app itself is a matter of extensive research, there is another thing that you must engage in studying is their marketing strategy.
You have to make sure that you understand the way in which they have promoted their business and services in the market. The better you know this, the higher are your chances to develop your own marketing strategy to position yourself as a viable and attractive option for your users.
Get the Right Kind of Uber Clone Taxi Apps
A large part of managing this business is to make sure that you have the right kind of app. This is why; you have to make sure that the app you secure for your business is exactly on point and is customized to your own business aspirations.
To do this, a simple Google Search should help. Look for an Uber Clone Mobile App built by a White Label On Demand Mobile App Development Company. Then, when you have a list of a few companies and their apps, it is time for you to get cracking and take a live demo of all these apps.
Speak to the development company to advise their teams to set you up with a Demo. Once you get it, you can download it on multiple devices on both platforms like Android and iOS. After that, you can simply make sure that you test the app from the user's point of view, the driver's point of view and the admin panel. Thorough testing will empower you to understand the exact flow of the app and the way it can be used in the best possible way to make the process of online taxi booking a breeze for your customers.
Another important way to secure the best app and work with the right uber clone app development is to make sure that you check out the client testimonials of the company beforehand. Check out what their existing clients have to say about the quality of the apps built by this particular white label company and the potential of their team.
Decide upon a range of Commission
When you just start a taxi booking business, it is best to not think too much about the profits that you will be making but focus on breaking even. This is the time to offer the best possible advantages to your service providers (the drivers) and ensure that they can earn a lot of money quickly and efficiently.
When you are just starting off with your business, make sure that you keep a low commission percentage so that your drivers get higher chance to enjoy better profits. As the number of rides and the popularity of your business grows, you will find that your profitability is growing.
Provide Freelance Drivers a Chance to Get Jobs
It is one thing to have your own fleet of drivers to earn good money while promoting your business, but there is another very viable option with you. You can ensure that your app allows freelance drivers to register with your app and start offering rides and earning money.
Regardless of whether the app owner has his or her own fleet or if the customers book a cab from a freelance driver since the booking is made using your app, you will definitely enjoy the profitability of a commission.