Shipt Clone App – Build a Profitable Grocery Delivery Startup Amidst COVID19
Coronavirus the pandemic that has taken the world by storm has also brought the businesses to a major standstill as well to say the least.
Where the pandemic has brought traditional businesses to a standstill it has however seen the rise of new forms of business like the on demand delivery being one of them.
Grocery delivery in particular has seen a particular rise in popularity with the grocery delivery apps being used large in number by people.
So what is the reason for the same?
Reason for Popularity of Grocery Delivery App during Coronavirus for Customers, Delivery Drivers and the Grocery Delivery Industry
Prevents Physical Contact between Customer and Delivery Driver
Coronavirus is a major pandemic that has gone onto taking people stuck at their house. This is why grocery delivery apps have entered the picture to prevent the physical contact to the best manner possible.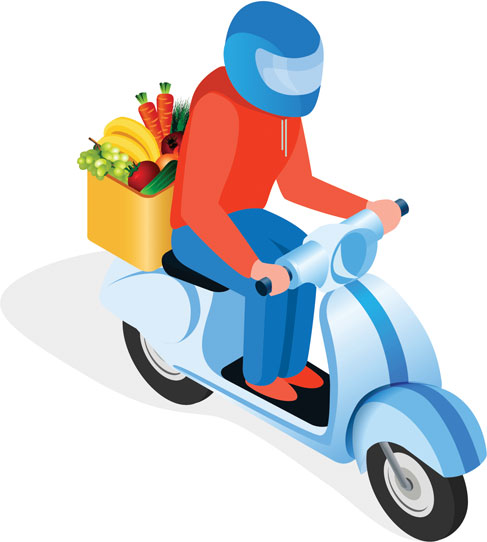 Ensures Contactless Delivery to the Customer
With the help of on demand grocery delivery app, the contactless deliveries are preference of choice.
Forms Connections with Local Stores to Ensure Timely Deliveries
With the app the industry forms connection with local stores ensuring there is no or minimum supply and demand gaps.
This is the reason why grocery delivery apps are seeing enormous popularity during the CoVid19. Thus several businesses thinking of adopting similar solutions for their new grocery delivery venture.
Apps like Shipt are seeing huge popularity because of on and of lockdown restrictions.
Here are some advantages of adopting the solution for new grocery delivery stores during the CoVid19
Advantages of Shipt Clone for New Grocery Delivery Ventures, Customers and Delivery Drivers amid Quarantine
Quick launch
Supports the grocery stores to build a strong online presence, process orders with ease
Helps the delivery drivers to perform their daily tasks with ease
Offering decent earning potentials to the delivery drivers
Contactless deliveries
Thus, it becomes clear that adopting the Shipt clone app for your grocery delivery business during pandemic will be beneficial. The stores and customers are in win-win situation. The grocery business operations are seamlessly done along with earning huge revenues.