People today are very much aware of their hairstyle, outer look and overall appearance. Visiting hair parlours, salons are one of the main activity for almost everyone in this image-conscious world. If look really did not matter then the parlours would not have been so much crowded. This thought undoubtedly stands true therefore parlour or salon businesses were never been a down market profession. On the perverse, this sector has been always experiencing triggering and incessant growth which helps in generating revenue for the economy. One main reason that can be authorised for the ceaseless growth of salon and beauty industries can be mobile applications. It has introduced a lot of beauty care services which is available on the internet.
If an entrepreneur is thinking of harnessing this type of app, it is essential for them to know the following features. These features will definitely help the app owner to reap the maximum Return on Investment.
Detailed service of the parlour
There are no modern parlors available which are just confined to provide the beauty or hair cutting services. They provide different varieties of services like spa, manicure, pedicure, hair dying, etc. So, they should mention their services category wise along with the service charges. This creates a convenience for the customers to choose their required service.
Schedule option
Visiting a parlour in today's generation is just like visiting a doctor or a lawyer. The customers now have to take the prior appointment before visiting a salon or a parlour. These amazing apps help customers by pre-scheduling their appointments. They just have to visit the parlour in their scheduled time and enjoy the services. Well, parlours or salons are mostly crowded during the holidays or weekends, by schedule option we don't have to wait for our turn in the parlour.
A picture library of the beauty services
Only listing the beauty services along with the rates is not enough to ensure that people will choose the service. Therefore, they should also maintain a separate library of photos displaying different services. Some services which can be displayed on the app or website can be makeup, beauty care, equipment, items used for beauty treatment, etc. A good and captivating photo library can easily attract customers and lure them to choose their service.
Push notifications
This attribute is vital to keep the users of the app updated with the new services and offers. This beauty appointment app can be also integrated with GPS or geo-fencing technology to send notifications to the users. This helps them to receive information about the local nearby salons.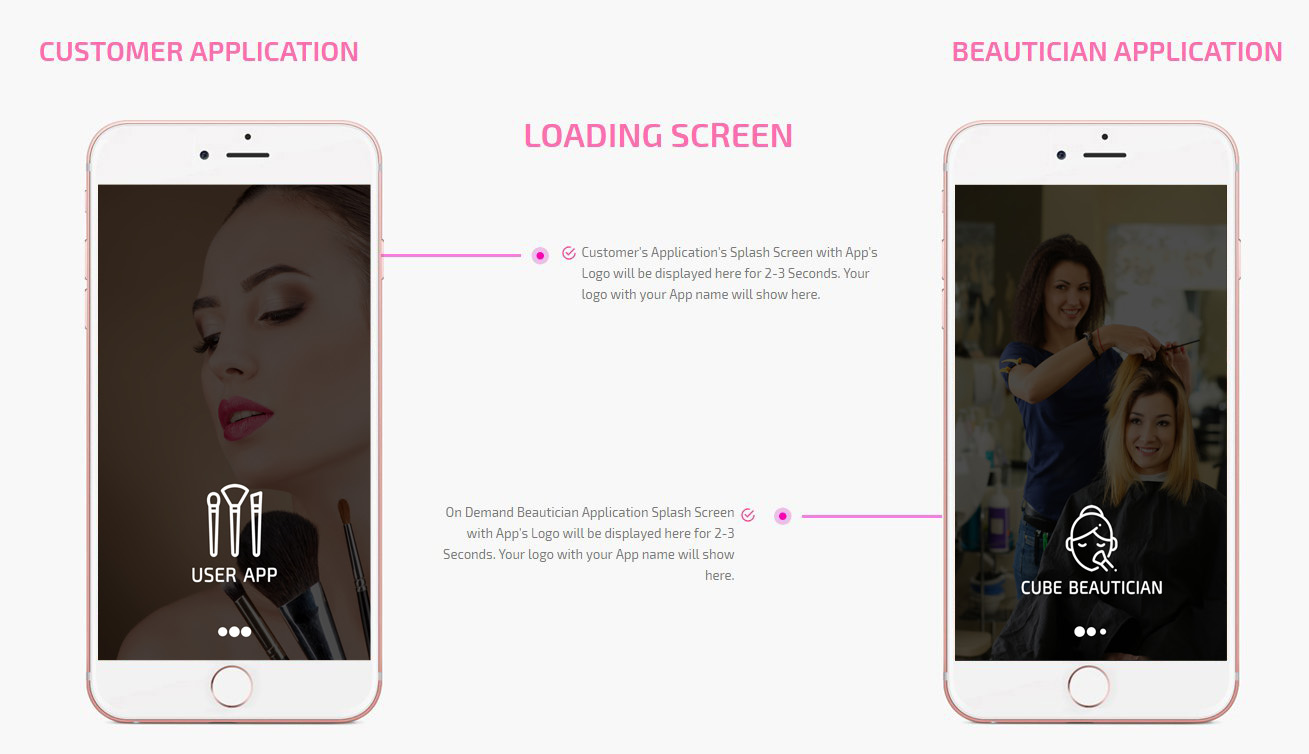 Reordering and booking history option
There are different parlours services which people feel the requirement of on a frequent basis such as waxing, shaving etc. The app should permit their registered users to view their order history.
Doorstep service
The different famous and reputed apps nowadays provide doorstep service to their customers without any hassle. If someone doesn't want to take the outside trip, he/she can simply choose this service.
If you want to develop your own beauty appointment app which can easily face the tough competition of the market then you can go with like app clone. This app is trustworthy, unbeatable and reliable in the market.