Pedidosya App Clone – Accelerating Your Revenues for Your Food Delivery Entrepreneurial Venture with Panache
A very old proverbial quote goes which states, the best way to reach a person's heart is through their stomach and so true this saying is indeed. This is because one may get hunger pangs anytime and anywhere. Thus to make it easy that customers get their hunger satiated in the fastest manner possible has in turn led to the creation of what we call the food delivery apps.
Today if you look into the Play Store or App Store of your respective iPhone or smartphone device you would actually come across many apps that in turn support customers with their hunger pangs. However we will talk here in particular about the Pedidosya app.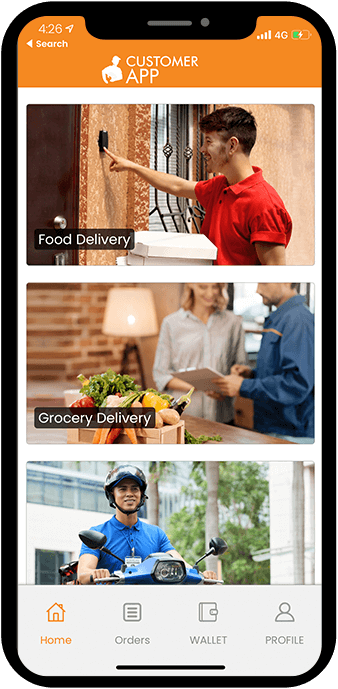 All about Pedidosya
Launched in 2009, Pedidosya built its name in the course of the last ten years in terms of providing swift food delivery services in Latin America. The app connects customers with restaurants and food joints near them and helps them get their meals delivered in a quick as well as swift manner. Also it supports the restaurants in processing the orders they receive with ease. And have them assigned to respective delivery drivers and also building a strong online presence. 
Currently the app offers its services in Argentina, Bolivia, Chile, Columbia, Panama, and Paraguay to name a few.
So now that you know about the on demand food delivery app you must be wondering what makes the app stand out.
Well here's explaining the nature of the app below.
Standout Nature of Pedidosya App
Innumerable Restaurants
The app gives customers easy as well as fast access to innumerable restaurants thereby making it easy for them to find the meals they are looking for and satiate their hunger in the best possible manner.
Process Orders with Ease
The app gives support to the restaurants to keep a swift record of the orders they receive. Have them processed in a swift manner and thereafter have them assigned to respective delivery drivers. 
Streamline Daily Operations
Pedidosya gives support to the delivery drivers to streamline their daily operations. Work in a swift as well as smooth manner and through the same earn a good deal of money. 
All these factors, in turn, has led to the creation of the customizable. White-labelled and ready to launch Pedidosya clone that in turn supports food delivery startups to onboard quick and swift. Provide swift food delivery services, help the food delivery startups to keep a record of orders they receive. Have them processed and assigned to delivery drivers and through the same earn a good deal of revenue along the way. 
So if you are setting up your new food delivery startup adopt the Pedidosya clone app today. This, in turn, will ensure that you support your customers in satiating their hunger in the best possible manner. Process the orders you receive in a smooth as well as swift manner, and help your restaurants. As well as delivery drivers, automate their daily tasks as well at the same time along the way.