How to build an on demand business with Gojek clone App?
First, get this app. There are many genuine app cloning IT companies in the market if at all you want to buy a pre-built Gojek Clone App. I want you to thoroughly chart-out all the services that you'd be providing your customers before deciding anything else. Once that aspect of the project is determined. It then becomes important to identify the region where these services are highest in demand. Because it is only then your business can flourish and make money. There is a reason why this all-in-one app is in vogue; it has the capacity to offer 70 plus service online through one single login.
The second stage is to create a dense well-established network of delivery drivers. As they form the backbone of this on-demand service industry. Building a SuperApp like Gojek is no kid's play. You got to do intense market-research and understand the common sentiment of the masses before diving right into launching the app. You as an entrepreneur need to be well-versed with the veins of your native local market. Or the region you are going to launch your app in.
Third course of action is to strike a deal with all the grocery stores, pharmacies, restaurants, taxi companies and other service providers such as electricians, lawyers, physiotherapists, firefighters, tutors among others. Get every service provider on board and explain to them your business model. Each of them will have to pay the app owner a certain percentage of the bill amount for the services rendered as commission. And the commission charges vary with the type of service provided through the app.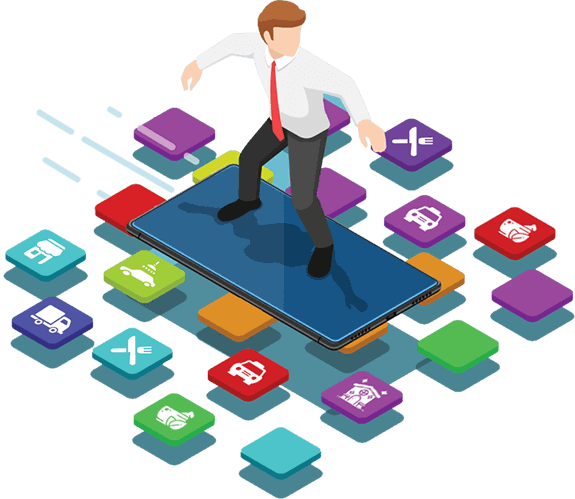 Now, we come to your ultimate dilemma of either buying a readymade Gojek Clone App or becoming a coder overnight?
Because you need a clone app of this mega-superstar software, you need to explore all the options at hand. You either decide to build this app yourself which will easily take you at least two years before you can even think of launching it. Or search for an experienced app developing company to design this clone app for you. Choice is entirely yours!
If you decide to opt for building this app from ground up then beware of the financial liabilities that you'd be inviting. Building an app has several structural components to it that only professionals can deal with. These components are User Android App, User iOS App, Service Provider Android App, Service Provider iOS App, Store App, Website and Admin Panel. For these operations, you have got to hire Android Developers, an iOS Developer, a PHP Expert, a Systems Analyst, a Data Base Analyst, a Content Writer, a Quality Assessment Expert and a Project Manager. Add to the expense list the cost of infrastructure and the software your team would need to deliver results. This will easily go up to a million US dollars! And that's pretty expensive!
And if you choose to go for an app cloning company then there are a few pointers that you got to keep in mind. First, it will cost you only a dime compared to the exponentially-high expenses of self-coding. Second, the app developer should have at least 10 years' worth of experience in cloning apps and actively launching them on a daily basis. Also, check whether or not the company is providing you with a free demo link. Trust me, this is the deal-breaker in our industry.
Conclusion
Only legit authentic app developing companies like V3Cube would give entrepreneurs like you. The liberty to easily download their demo Gojek Clone App and test it for as long you want before buying their Shark Package. With V3Cube, you can launch your very own on-demand multi-service Super App at the bat of an eyelid.